We're a friendly and growing bunch of people, working together to create a software solution that's jam-packed with powerful features!
Our aim is to create a powerful yet easy-to-use software to help you do ministry well.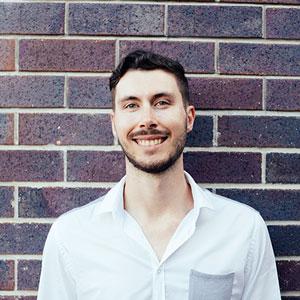 Ben - CEO & Founder
Known for breaking out into song at inappropriate times
Ben is the founder and CEO of Elvanto. As well as overseeing the general vision and direction of the company since its inception, his strong technical skills with database infrastructure help ensure Elvanto's services stay secure and reliable

Jenn - Office Manager
Constantly snacking away after 10am in the office!
Jenn manages the Elvanto head office and billing department. As well using her skills to support the team on an administrative level, she also has a passion for missions and assisting with disaster recovery

Aaron - UX & Mobile App Development
Resident bespectacled musician
Aaron is head of UX design at Elvanto. He has worked within various areas of the IT industry and has extensive experience in both creative and technical roles

Stewart - Technical Support
Here to help with anything he can
Stewart manages the technical support and enquiries areas within Elvanto. He has a background in computer science and programming, and is particularly interested in researching for future API integrations and solutions

Josh - Lead Developer
Human crane
Josh is Elvanto's lead developer. With experience in a range of technology and business domains, he is a strong advocate of test-driven development and thoughtful software architecture.

Liz - Customer Happiness Officer
Liz is Elvanto's customer happiness officer. She has worked in customer services her entire working life and is passionate about keeping our customers happy!

Cusco - Chief Cuddling Officer
The explorer Vizsla who loves smelly socks
Cusco (cous • co) prides himself as the professional feet warmer in the office. His focus at Elvanto HQ includes bringing positive energy, raising productivity within the team, and is never shy of giving encouragement by sharing his lick of approval